"Thanks to Ryan Millar I have learned many strategies, techniques and exercises that can help me in the future to become a more confident speaker" - Daniela V.
Ditch Your Fear of Public Speaking and Embrace the Stage
The Confident Presenter is a practical no-nonsense guide to leveling up your confidence and ability. So the next time you've got to present, you can say "Hell yes!" And then step up and deliver.Covering everything from developing a healthy mindset and preparation tips through to handling the Q&A this book will make you a better presenter!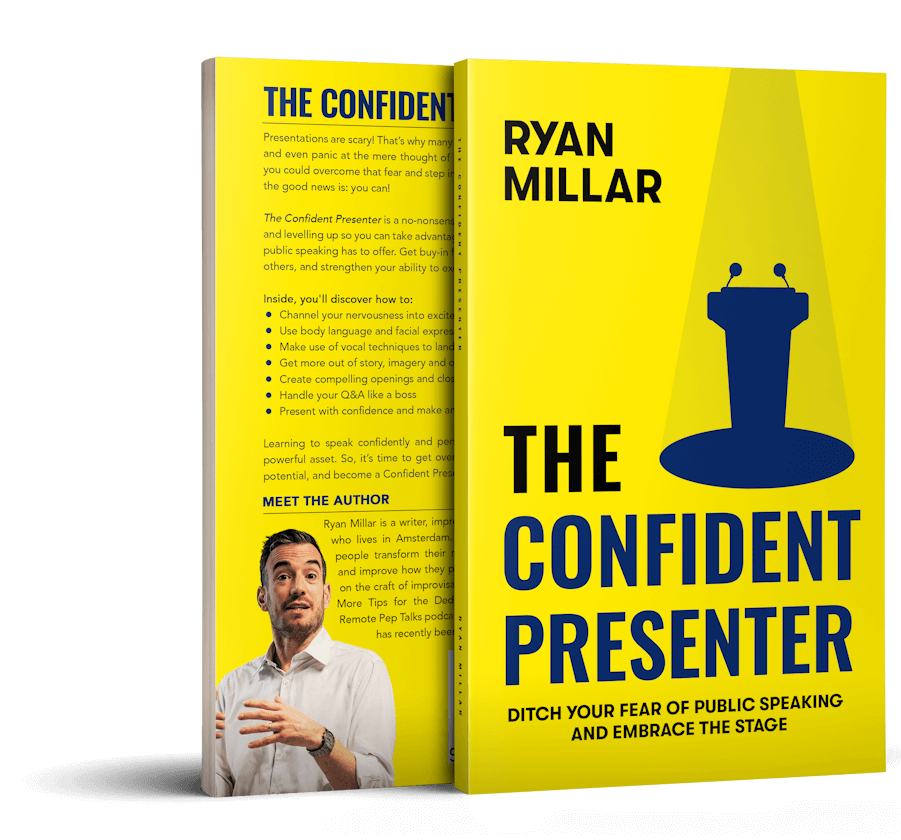 ---
"I know the positive tips this book contains will make it one I will come back to again and again as I continue my journey towards becoming a more confident public speaker." - Natalie C.
---
---
"This no-nonsense guide is like having a personal coach by your side, cheering you on as you conquer your fears." - Abigail L.
---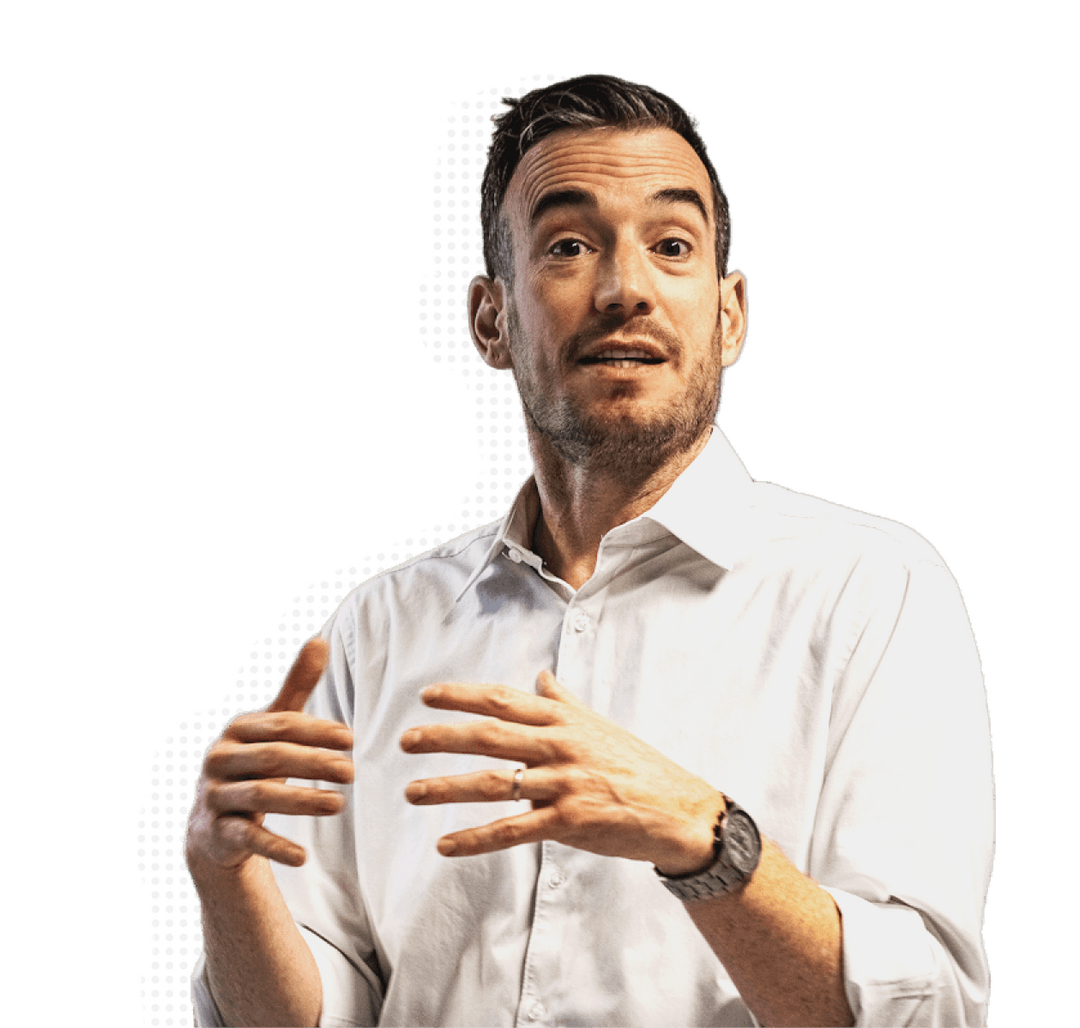 Get the exercise videos!
Turbocharge your public speaking journey! Enter your email and I'll send you links
to videos I made demonstrating the exercises from the book.
"I flew through it. Easily accessible and with a heap of pragmatic advice about public speaking— and improv! I also really like the yellow and black design."Darren B.
"The author makes it feel very personal, clear and funny for the reader [...] quick wisdom & guidance for my future public speaking, podcasting and general performing opportunities."Janne L.
" I love reading the book and I think Ryan Millar is a great writer/teacher.
I can not wait to finish this book and wait for another one to be published in the future. Thank you kindly for sharing your knowledge with us!"Jordana
"An invaluable resource for anyone who struggles with public speaking. With its practical approach and insightful advice, this book empowers readers to overcome their fears and become confident speakers. By the end of the book, you'll feel equipped to deliver impactful speeches, connect with your audience, and leave a lasting impression."Sue
"The author's witty and engaging writing style makes this an easy book to devour and leaves you with tangible skills and tips for mastering your next presentation. I particularly liked the sections on 'handling your Q&A like a boss' as this is always the most nerve-wracking part of presenting to a group. Highly recommend this book. "Kelly R.
"I learned a ton from this book: structuring presentations, rhetoric, the emotional part of actually presenting, what works and why, how to get impact, how to interact with the audience… It gives clear directions to everything. Recommended especially if you've got a presentation coming up, it's very useful to use it as a guide to work through it from all angles."Óscar V.
"This no-nonsense guide is like having a personal coach by your side, cheering you on as you conquer your fears. Packed with practical tips and tricks, this book shows you how to turn nervousness into excitement and captivate your audience with ease. From body language to vocal techniques, the author breaks down the art of public speaking into bite-sized chunks that anyone can understand."Abigail L.